This easy summer dessert recipe can be made in less than 20 minutes and is the perfect way to celebrate fresh peach season.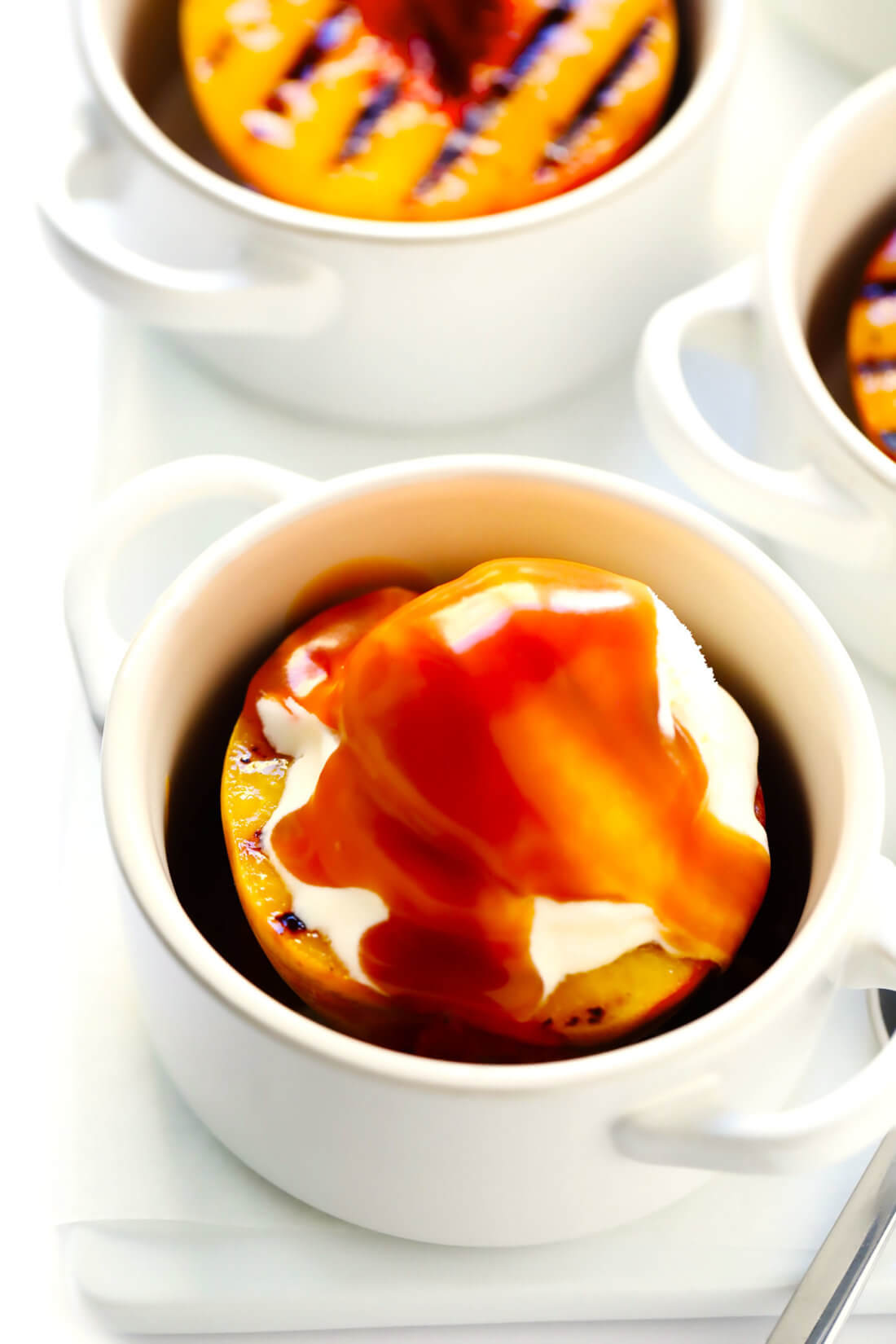 Warm, juicy, quick-grilled peaches.  Cool, refreshing, melty vanilla ice cream.  A generous drizzle of the world's most delicious hot bourbon caramel sauce.
I'm officially calling it — this wins as our favorite dessert of the summer! ♡
As I mentioned in yesterday's blog post, we've been making this 10-minute bourbon caramel sauce on repeat this summer, drizzling it on everything from ice cream to brownies, cheesecakes, fruit crisps and more.  But our favorite pairing — times ten — has been to serve this caramel sauce over hot grilled peaches with vanilla ice cream.
It's super-duper easy to make on an outdoor grill or inside on the stove with a grill pan.  It takes just 20 minutes to make, or less than 10 if you have prepped the caramel sauce beforehand.  It's easy to scale up for a big crowd or down for just a serving or two, and customize with your favorite toppings.  And most of all, it is just crazy delicious.
So if peaches happen to be in season wherever you are right now, bring home a few and let's get to grilling!
(more…)