This classic buttermilk pancakes recipe is easy to make and yields the most amazing, delicious, fluffy homemade pancakes.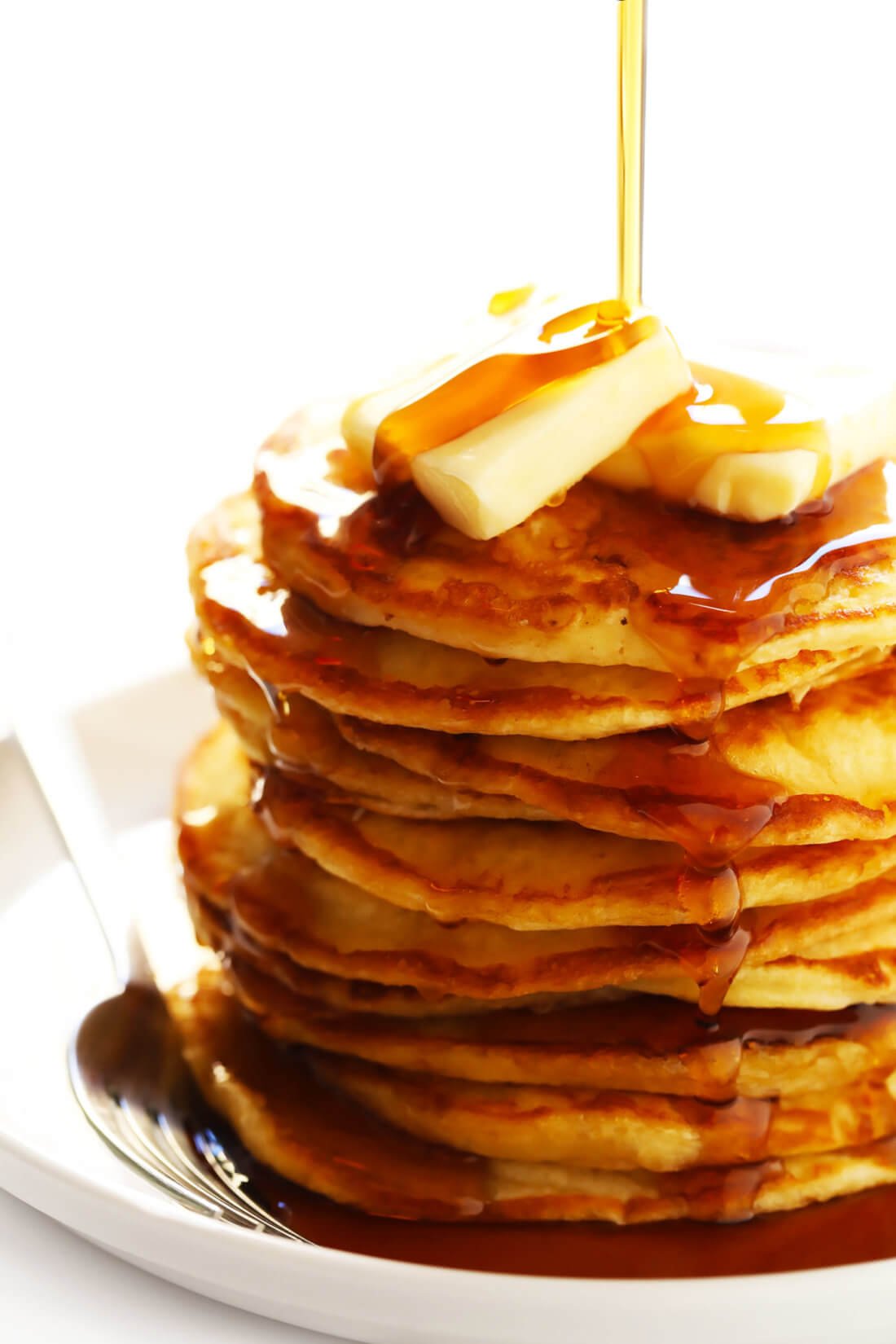 Happy Friday, friends.  I feel like this weekend calls for a warm batch of pancakes, don't you?
Specifically, these amazing homemade buttermilk pancakes. ♡
Over the years, it has been brought to my attention many (many) times that this blog has been missing a basic recipe for homemade pancakes.  Which — as someone who considers a long weekend brunch with friends one of my total love languages — I agree is completely unacceptable!  So when I happened to spot a recipe in my friend, Maria's, new cookbook (affiliate link) for perfect buttermilk pancakes, I immediately dog-eared the page to give them a try.
Sure enough, this buttermilk pancake recipe was a total winner.  They're quick and easy to make, full of those nostalgic comforting pancake flavors we all love, and best of all, they are made with lots and lots of buttermilk.  (The real stuff, not the milk plus lemon juice trick!)  I've always been a stickler for making my pancakes with real buttermilk because I love the light tang and tenderness that it adds.  Plus, as Bon Appetit explains, "there's just no way to get fluffy pancakes without it."
Maria also points out that this recipe is the perfect blank canvas for any extra add-ins that you would like to stir into the batter.  So whether you're into banana pancakes, chocolate chip pancakes, or prefer to just stick with the classic plain homemade pancakes recipe like me — I already know that you are going to love Maria's recipe.
So grab the maple syrup, and let's make some pancakes!
(more…)